PAX Solutions was founded on the belief that a company's packaging should create marketing value, operational efficiency, and a defining customer experience. By taking this approach, we help our customers create one-of-a-kind packaging.
PAX Solution understands that people are the lifeblood of a company, and really, our planet.
People create our culture, service our customers, and represent our mission. We accept people for who they are and promote freedom and flexibility. In return, we ask for courage, selflessness, and honesty. 
Our planet is a sacred and beautiful place. Earth gives us so much and asks for so little in return.
People and companies need to do better. No more excuses. PAX Solutions' mission is to help companies treat our planet better.
PAX Solutions is a company of kind and generous people doing our best to make a positive impact on the future.
This lays the foundation for everything we do. Living life true to your values creates purpose. 
Packaging Supplies & Shipping Supplies With A People First Mindset
We don't just hear you; we listen. PAX understands that your situation is unique. Yes, our experience helps us understand your problem and look for smart solutions, but we also know that your company is special and should be treated as such. We ask the right questions and dig deep in the details to make sure that our solutions make sense for you.
PAX Solutions' customer-focused business model has helped countless companies create smart packaging programs and packaging automation systems that provide value to all facets of business. We understand that every company operates differently, and that each company requires a different gambit of packaging supplies and solutions to meet its goals.
One of our longstanding corporate mantras is: "We have a lot to teach but even more to learn." We understand the wealth of information we have to share with you regarding best packaging practices, but we also understand how important it is to be continuously learning from the information and feedback provided by our customers. This also means that the more information you can give us about your company, project, and goals, the better we will be able to serve you and recommend the right solution.
Trusted by Businesses Nationwide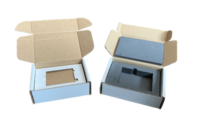 "PAX helped our company transition replace numerous foam items with corrugated and paper alternatives, which helped save us a substantial amount of money while reducing our environmental footprint. Very smart solutions from a smart company! "
"The service PAX Solutions has provided us over the years is truly exceptional. Their team helped us understand our packaging options better than previous suppliers. We have 75+ active SKU's. PAX helped us get organized and improve the efficiency of our packaging program."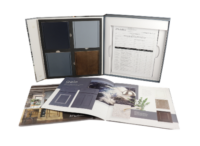 "We are a fortune 500 company with many different packaging needs. PAX Solutions is our one stop shop for hard to solve packaging problems and out of the box ideas. They understand the role packaging plays in our company and help us decide on the best route forward. "
Send us a message and we will get back to you about your next packaging project shortly!